Burkina Faso Opera Project
LÀ-BAS OU ICI...
Content from Youtube can't be displayed due to your current cookie settings. To show this content, please click "Consent & Show" to confirm that necessary data will be transferred to Youtube to enable this service. Further information can be found in our Privacy Policy. Changed your mind? You can revoke your consent at any time via your cookie settings.
Consent & Show
The interdisciplinary project opera "LÀ-BAS OU ICI ...", which is on-going, is an opera in French and several other local languages produced by composer Keiko Fujiie in Burkina Faso, West Africa. Launched in 2019, the project seeks to combine diverse cultures, languages, and art forms to create a comprehensive and open work of art...


【More information about this Project】
English | Français | 日本語
We are going to perform at
Goethe Institut ouagadougou on
Friday 9th December 2022
This time we have several young people to join our perfprmance!!
Then have studied in our workshops suppoerted by Gorthe Institut.
Our Workshop
Since October 27, we have been holding 12 Workshops at Goethe Insitut Ouagadougou, inviting people under 27 years old and teaching them to participate in our opera through dance and song.
Our opera performance in Bobo-Dioulasso
On 4th February, we premiered the second version of our opera in Bobo-Dioulasso, the second biggest city in Burkina Faso. It was such a beautiful and exciting evening after so many things...frequent terrorists' attacks, huge demonstrations against French convoy, coup, curfew etc. and etc. Please watch RTB (Burkina Faso National TV) news in which they show our performance reportage. 11'38-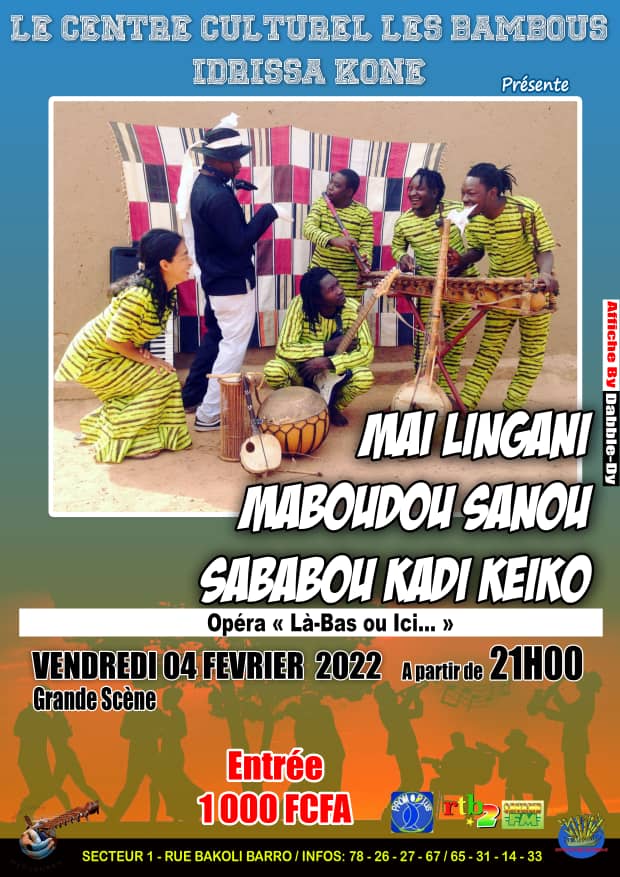 Canal+ reportage of our project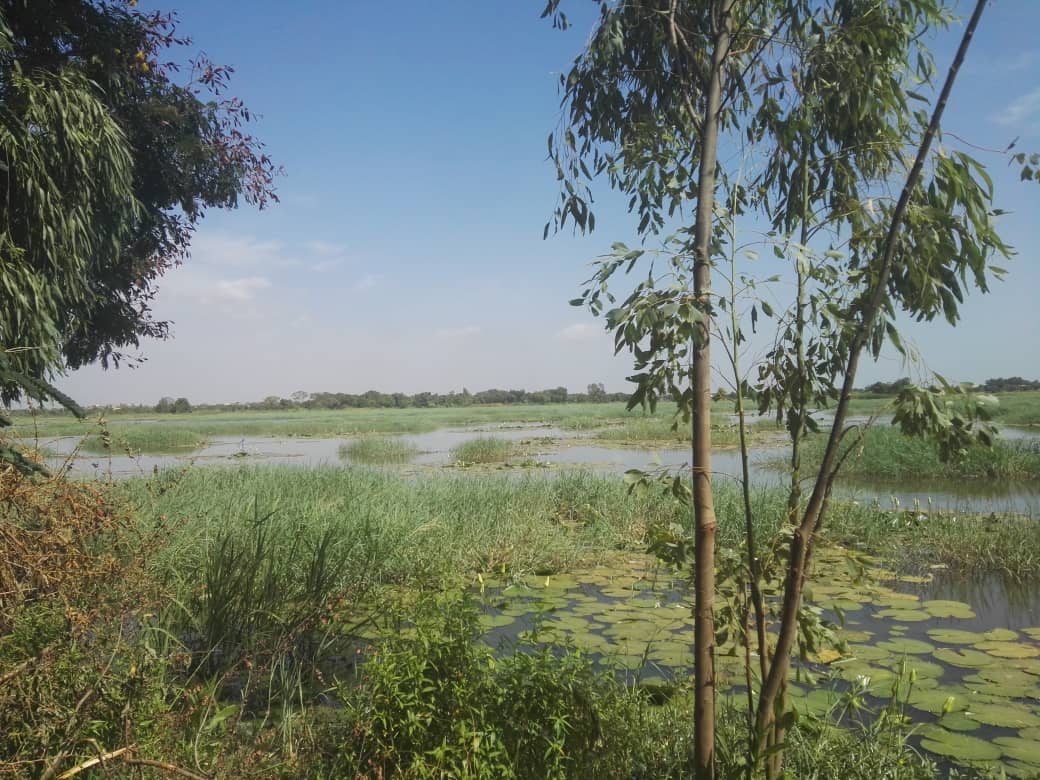 Concert at P'tit Bazal
We had a concert at Ouagadougou's popular spot, P'tit Bazal on 6th November.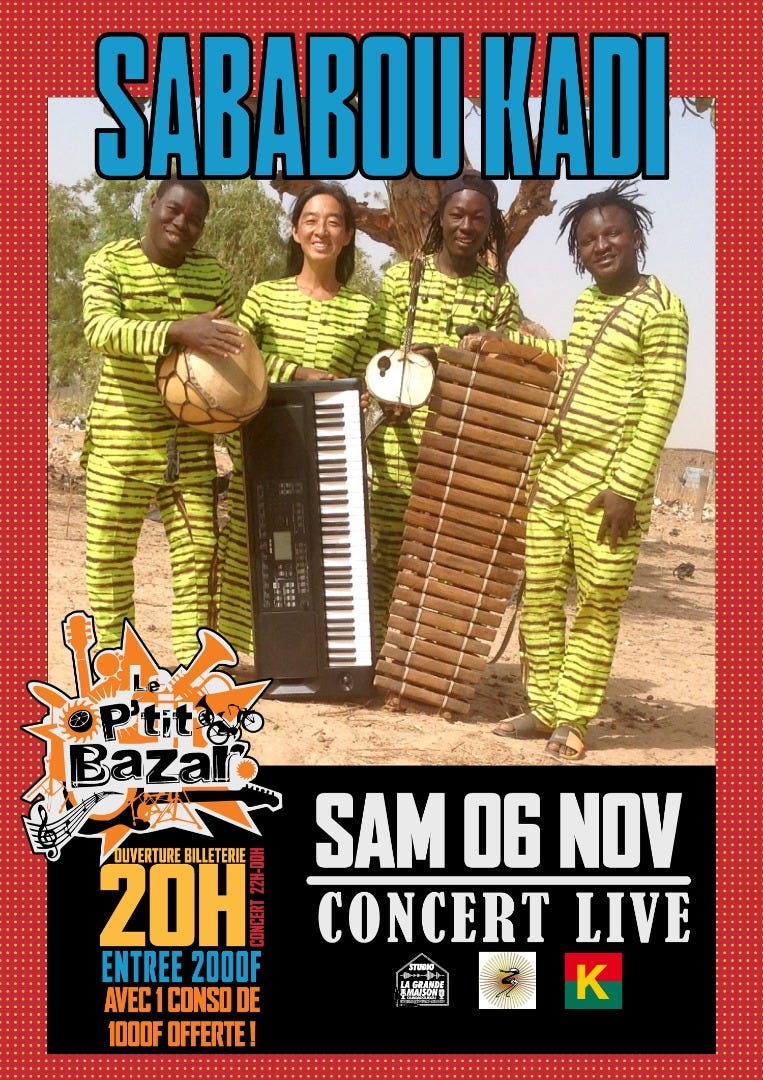 Appeared in the RTB radio program
On 2nd December, we appeared in RTB (Burkina Faso National Broadcasting Station) radio program and presented one of the new songs in live.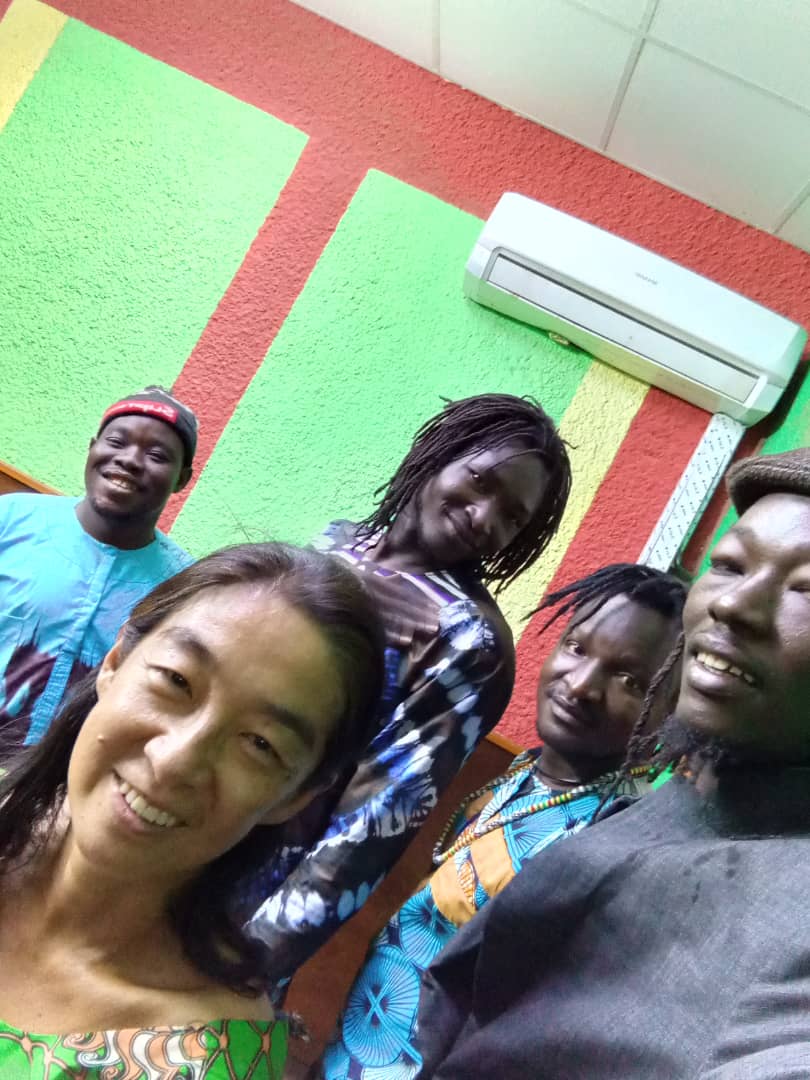 Our Motivation
New members join the project!! Burkina Faso diva Mai Lingani and great guitarist Yakuba Sanou.
Our work is our life purpose, our driving force. It's the reason we get up every day and do what we do. Most importantly, it keeps pushing us to achieve bigger and better things with each new challenge.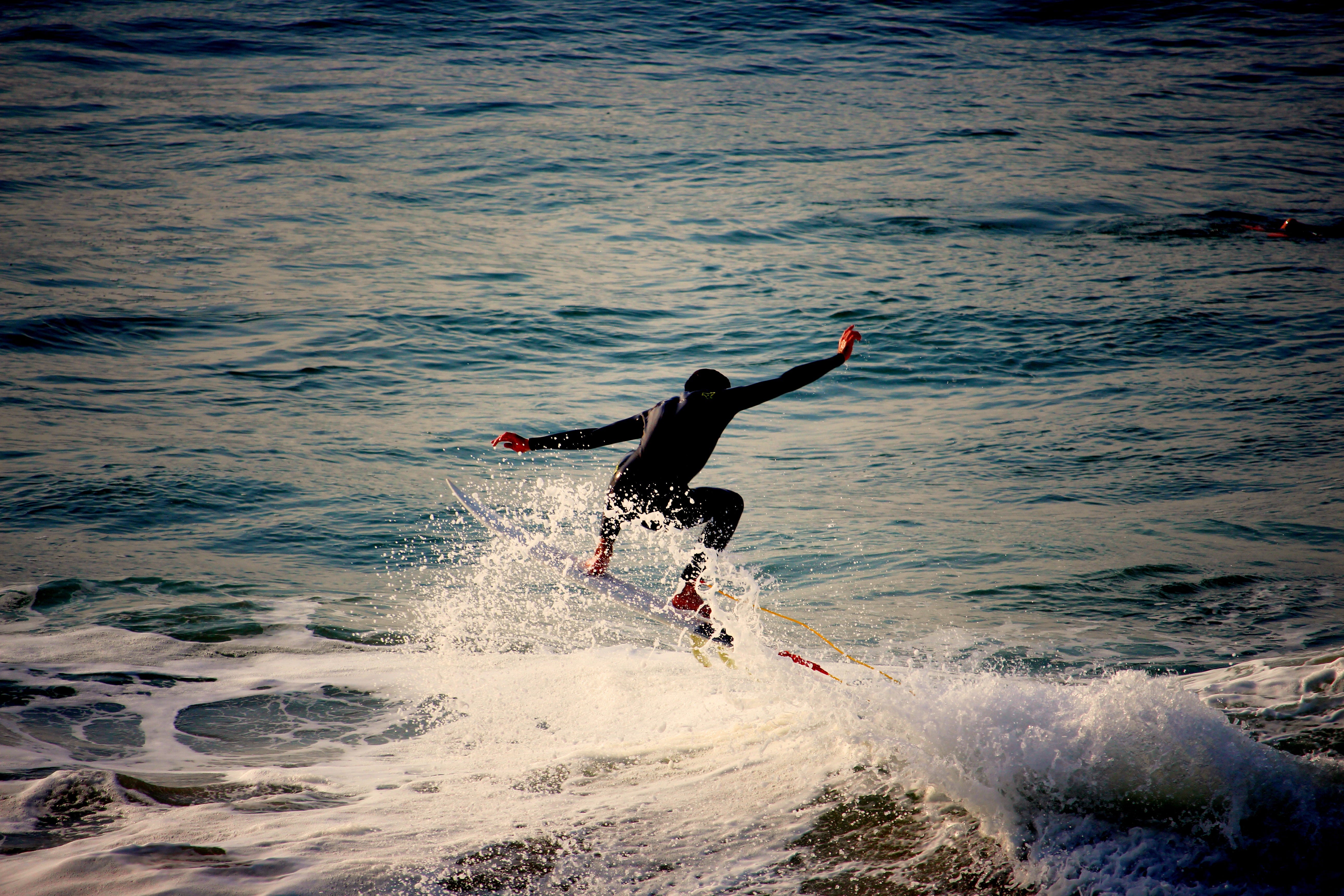 Our crowdfunding campaign finished successfully!!
The fundraising campaign started on 22nd August 2021 finished on 8th November successfully. Thank you very much for your support!!


皆様のおかげで、目標額を超えて115%に達しました。起こったことが信じられず、しばし呆然としてしまったほどです。アフリカの真っ青な空の色が目に沁み、皆様の深いなさけが身に沁みます。この大変な世の中で、しかもコロナ禍で、それぞれがそれぞれに大変な思いを抱えている中、遠い地の、このささやかなプロジェクトに関心を寄せていただけるだけでも有り難いのに、ご支援までしてくださった皆様の貴いお気持ちを決して裏切らないためにも、必ずチーム全員の力を合わせてよい作品にしたいと存じます。
ブルキナファソは、マラリアが猛威を振るっています。親しい人たちが次々に子供を亡くし、言いようのない悲しみに打ちひしがれているのを見るのは大変つらいですが、これがアフリカの現実で、オペラの台本にもそれが描かれています。
悲しみの上にも容赦なく照り付ける太陽。それでも、前を向いてシャンと背筋を伸ばして生きている彼らの打たれ強さが作り上げるオペラの完成を、どうぞ楽しみにお待ちください。
チーム一同より心から「ありがとうございます‼」。
BBC Photo story about us:
A Japanese composer, a Burkina Faso story-teller and a Congolese rapper make an opera

To read all: BBC Photo Story Link
Content from Youtube can't be displayed due to your current cookie settings. To show this content, please click "Consent & Show" to confirm that necessary data will be transferred to Youtube to enable this service. Further information can be found in our Privacy Policy. Changed your mind? You can revoke your consent at any time via your cookie settings.
Consent & Show
PREMIERE of the 1st ACT at Institut français
23th April 2021 in Ougadougou, Burkina Faso
It's easy to do great things when you believe in what you do. That's why we are committed to collaborating with each other.
This is the first presentation at Goethe Institute. The stage was set over the swimming pool!
Rehearsals at our house salon.